Nexstim's NBT® system is cleared by the FDA for marketing and commercial distribution for the treatment of Major Depressive Disorder (MDD) and commercialisation efforts are now underway in the US. It is CE marked in Europe for the treatment of major depression and chronic neuropathic pain.
Nexstim's world-leading SmartFocus® TMS technology is completely unique and allows for highly accurate targeting of stimulation through its 3D navigation system, personalised based on a patient's MRI scan. When used in therapy, the TMS (transcranial magnetic stimulation) dose is personalised and all information on dose and navigation is stored, allowing for treatments to be repeated with guaranteed precision at the correct location.
Nexstim continues to invest in sales, marketing and clinical resources in line with its growth strategy to validate and commercialise its NBT® system. Nexstim is supported by an experienced management team driving its growth strategy and remains well funded to deliver key milestones.
Nexstim shares are listed on both Nasdaq First North Growth Market Finland and Nasdaq First North Growth Market Sweden following an IPO in November 2014.
"Nexstim is a personalised neuromodulation therapy company focused on depression and pain. We are focused on growth through our strategy to drive sales in currently approved indications and generate clinical data to support approval for new indications.
The Company was founded to deliver the perceived significant potential of navigated TMS (transcranial magnetic stimulation) in therapy, which remains the focus of the Company today, through our Navigated Brain Therapy (NBT®) system. Our unique SmartFocus® TMS technology allows for personalised targeted brain stimulation that can be repeated with precision at the relevant target location.
We are currently investing in commercialisation efforts for our NBT® system in the US, the largest and most lucrative market for this device, following FDA clearance for the NBT® system in depression.
The NBT® system is approved for use in depression and chronic pain in Europe and we continue to invest in sales and marketing in the largest EU markets.
We firmly believe that our differentiated technology offers the potential to generate significant value for our shareholders, through offering a unique alternative for patients in large therapy indications with unmet medical need, by helping the brain to heal itself."
Martin Jamieson, Chairman and CEO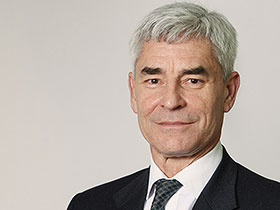 More Informations for Investors